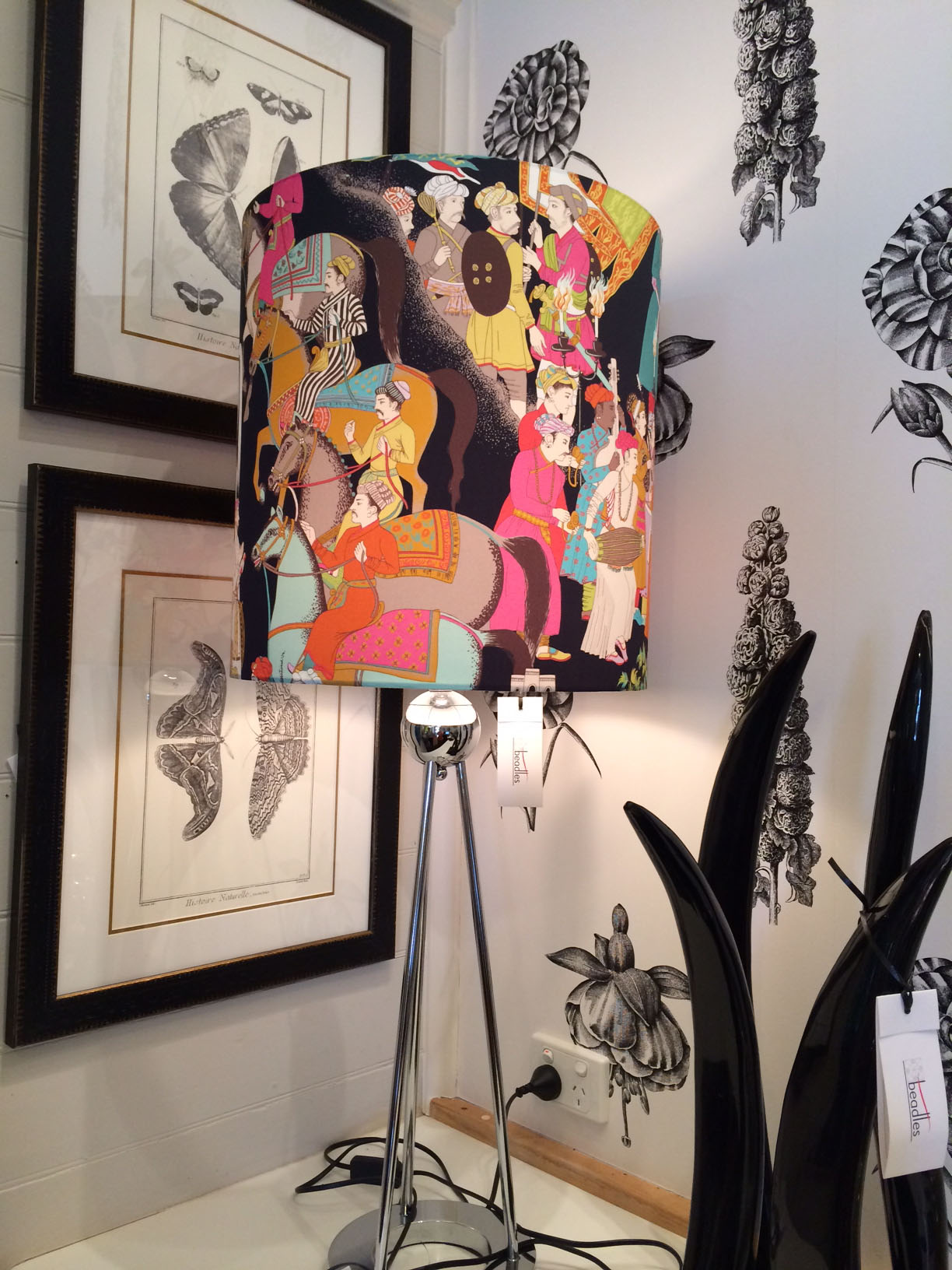 17 Oct
Light up your interior with a custom lamp shade
Image: Explore your creativity with a custom-made lamp shade 
Creating a one-off custom lamp shade is a beautiful way to personalise your interiors.
Despite the many options of fabric shades available on the market, the quality is sometimes not there and for individuality, you can't go past a custom creation.
Lamp shades can either be a statement in your room or a way of bringing the scheme together – selecting fabric for your lamps that matches or coordinates with your upholstery or window trimmings is one of the most effective ways to finish a room, while sometimes we use a shade to add impact with a contrast print or colour with a vibrant tone to offset the rest of the room.
The trend most recently has been for more adventurous lamp shades than what we've seen traditionally. Whereas for years our Beadles clients would opt for subtle shades and neutral whites for their lamps, we're finding people are now more adventurous with their choices. Wallpaper is also a popular choice for lamp shades.  This doesn't mean you have to always have your lamps be the focus, but increasing possibilities mean more creativity is possible, and a lot of fun.
The lamp shades we order for our clients are made in a small workshop in Brisbane, and can be created in around 2-3 weeks after fabric is received. The first step is to choose a shape and size for your shade that compliments both the room but, importantly, your lamp base. While we can create a shade to any size, scale is very important.
Shape-wise, the straight drum shape (pictured above) is very popular again.
Some options for lamp shades include:
Hard-back bonded shades – the shade fabric is bonded to a liner before being wired around the top and bottom
Soft hand-made shades – fabric is hand-stitched to the support wire and has a softer appearance
Silk pleated shades – various creative finishes are available but pleated silk is one of the most popular as it provides a textured and elegant look
We are also able to convert interesting items into lamps. We're currently working on transforming a Turkish vase, but many other interesting objects can be converted into a lamp – feel free to inquire how we can create a lamp from your travel souvenir or breathe new life into a much-loved piece in your home.
Cheers,
Beadles